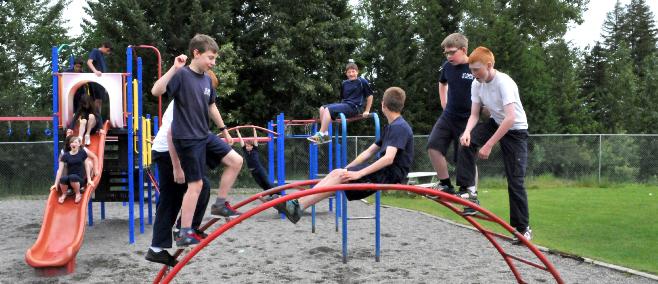 After school Care is available on the St. Ann's School campus. This service is provided by New Beginnings. The after school program runs September to June, Monday to Friday, 2:30pm to 6:00pm.
New Beginnings after School Program:
‪Picks children up from their St. Ann's classrooms
‪Provides nutritional snacks
‪Offers educational field trips
‪Plays games, has outside time, and homework time
Staff members have Early-Childhood education
New Beginnings also has a Preschool Program, for further information call Donna.
New Beginnings Preschool Philosophy:
New Beginnings Preschool believes that every child is unique and will respond to the "whole" child. This program promotes social, creative, cognitive, intellectual and physical growth of each child. Children learn skills and concepts through play, social interaction, parental involvement and physical growth. New Beginnings will provide a safe, healthy and stimulating environment so your child will have opportunities to explore his or her world. This center enhances the lives of children, their families and the community by providing a caring, safe and vital community service.
For more information, contact Donna Legere at 250-992-2926.